We offer many special services to our patients, including the ones described below.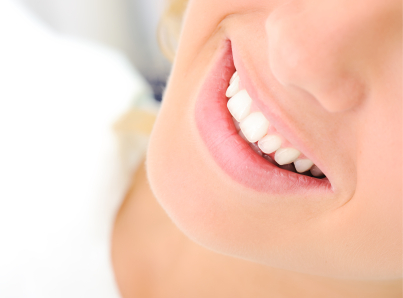 Tooth Color Restorations
Tooth color restorations are also known as composite restorations or bonded fillings. These restorations are bonded to the tooth surface after cavities and decay are removed from your teeth. We select the shades to match the color of your teeth.
Ceramic Inlays and Onlays
Inlay and onlay ceramic restorations look and feel very natural. These restorations are kind to your opposing teeth, wear more like natural enamel, and help regain most of your tooth's original strength.
Ceramic Crowns and Bridges
Because full ceramic restorations contain no metal under-structure, they are able to transmit the color of adjacent teeth and tooth structure. This enables them to blend more completely with their surrounding natural teeth.
Flexible Partial Dentures
We offer an advanced solution for the replacement of missing teeth. It is based on modern thermoplastic technologies. Unlike metal, it blends naturally with your teeth and gums, enhancing the appeal of your smile.
Natural-looking Complete and Partial Dentures
We apply state-of-the-art denture system for more natural-looking full dentures. These dentures resist staining, are stronger, last longer, and fit more comfortably than typical dentures.
Snore Prevention
We offer a device that is custom-made for our patients who snore. This comfortable device is worn at night to position the lower jaws in a way that increases path of air through the airway. This prevents soft tissue vibration and helps eliminate snoring.
Customized Sports Mouthguards
Our custom mouthguards offer three times the protection compared to stock or boil-and-bite mouthguards that are typically found in stores. Our mouthguards fit accurately, are comfortable, and do not interfere with the athlete's breathing ability.
Occlusal Guard (Nightguard and Dayguard)

These mouthguards are the only protection against the detrimental effects of clenching and grinding your teeth, also known as bruxism, which usually occurs during sleep, but can also occur while awake. If left untreated and unprotected by an occlusal guard, your teeth may suffer excessive wear, fractures and possible loss of function. The occlusal guard will prevent the clenching and grinding of your teeth. It will restrict harmful jaw movements that can lead to joint and muscle pain related to bruxism.


Call (305) 648-9190 to learn more about these and all the other services we provide.