Save time during your first visit to our office.
If you are a new patient, you can download, print and complete the New Patient Form.
Simply click on the image of the form below. When the form displays, print it and fill in the blanks.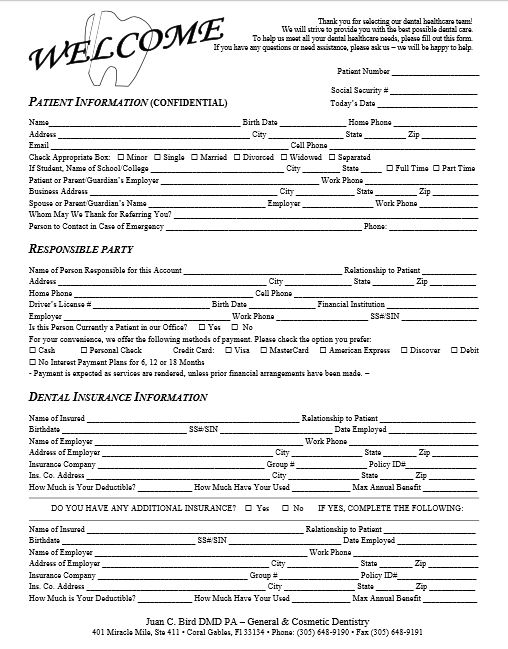 New Patient Form (PDF file)
Please bring the completed form when you come for your first visit.
Thank you.
Dr. Juan C. Bird